There will be NO 2009 BAQ Calendar
Still Available!!
The 2008 Baltimore Album Quilt Engagement Calendar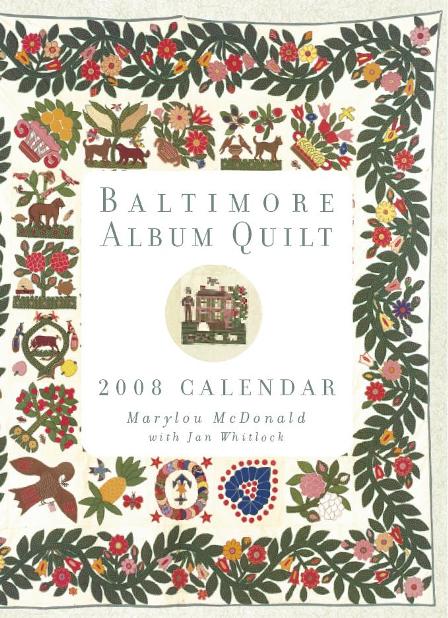 Another must-have for admirers of Baltimore Album Quilts! This week-by-week spiral-bound appointment calendar book contains full photographs of twenty six antique Baltimore Album Quilts – many of which have never been previously photographed, displayed or published. This is more than just a calendar as it compares similar blocks, gives detailed descriptions and history based on current research of the twenty six quilts. The quilts in this calendar are divided into Styles 1, 2 and 3 and showing that there were most likely several designers in each Style.
Calendars can be ordered by printing and completing the BALTIMORE ALBUM QUILT 2008 CALENDAR
Order Form
. Proceeds from the sale of each calendar will go to the Baltimore Appliqué Society.